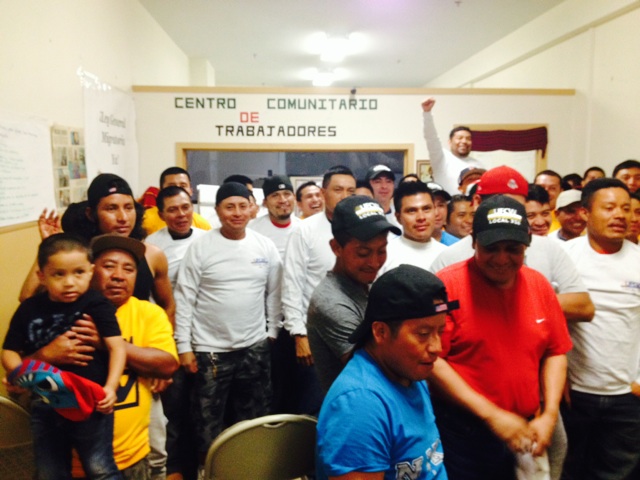 Centro Comunitario de Trabajadores was founded as a response to exploitative and unsafe conditions in many of New Bedford's workplaces, which rely largely upon a low-wage undocumented immigrant labor force. The City of New Bedford has a long history of receiving immigrant workers to staff the factory jobs, which have been prevalent in the area since the 19th century. Today workers in New Bedford's food processing, recycling and garment industries come mainly from Guatemala, El Salvador and Honduras.
In 2007, awareness of exploitation and safety issues was raised following a detention of 361 New Bedford workers, after a raid on a local factory. In the aftermath of the raid, the company's illicit practice of forcing employees to work double shifts with no overtime pay was exposed. Workers were appalled that after years of withstanding exploitation and hazardous conditions, the Federal Government would choose to enforce the law against them, deporting many from their community. It was then that a group of workers who had experienced the ills of the work in said factory decided to organize and seek the support from their community to ameliorate work conditions.
Since then the group of workers has evolved into the organization CCT is today. In 2009 CCT became an independent organization, and in 2012 obtained tax-exempt status. To this day, its board and staff are comprised entirely of Central American working class immigrants. CCT's members work in the local seafood processing, garment, and recycling companies, many through temporary employment agencies. Since 2009, CCT has worked to combat the flagrant abuses of workers' rights such as wage theft, health and safety violations, discrimination, sexual harassment and retaliation against employees who speak up and organize.