On March 10, 2017 in the midst of a winter storm three dozen workers gathered outside Sid Wainer & Son, a local gourmet grocer. The worker's message was simple; they wanted to denounce working conditions they consider harsh and ask their employer to retract their decision to dismiss them on March 18. Workers are worried about how they will provide for their families without a steady income; and report that they have been asked to train their replacements – workers from Georgia. The workers who protested outside Sid Wainer & Son on March 10th are worried that these workers from Georgia might be employed through a Georgian temporary agency, and that their employers at Sid Wainer may, in fact, be attempting to apply Georgia's $5.15 minimum wage in Massachusetts where the minimum wage has gone up to $11.00 this year. Below are some photos of the demonstration on March 10th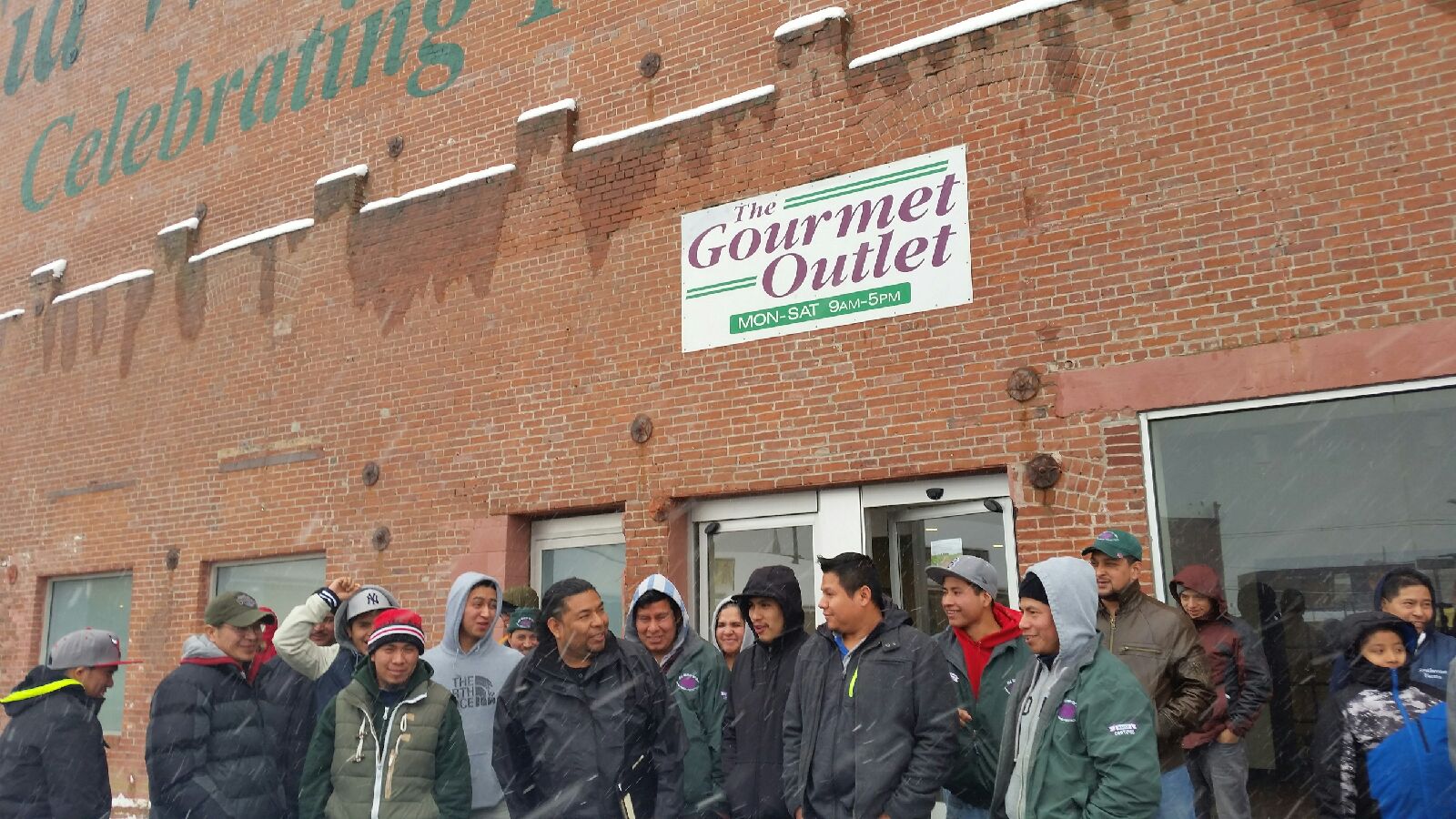 Above and below: workers gather outside of Sid Wainer & Son waiting to speak with their manager. The workers were later asked to come inside and out of the view of customers. They were told that they could speak to their manager in 15 minutes, which turned into 45 minutes.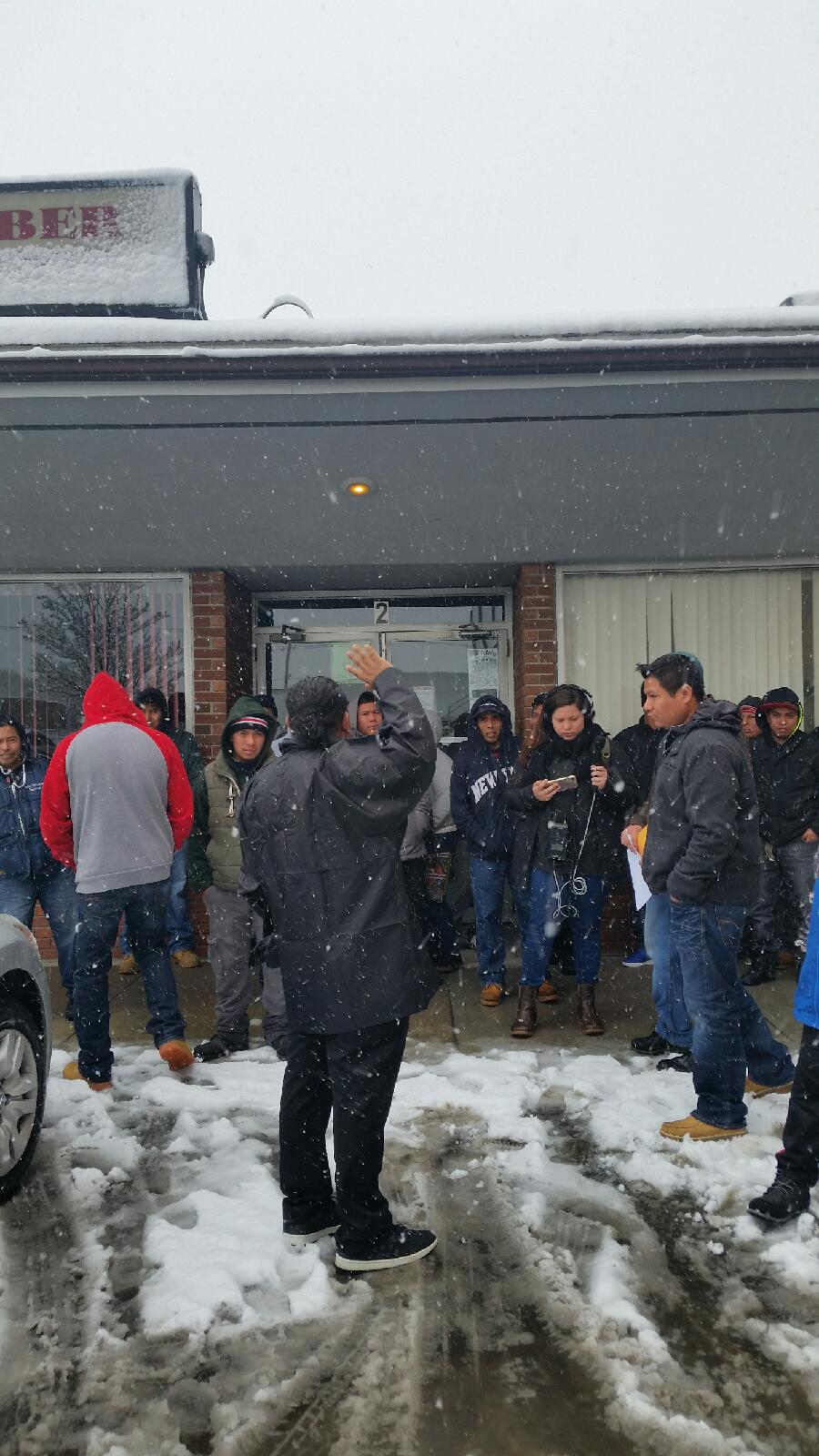 Below: As employees of the company, workers decided to attempt to reach their manager's office on their own. The company reacted by calling the New Bedford police.