On Saturday September 17, 2016 CCT organized a simple gathering in a nearby parking lot. The event included a live marimba performance and informational speeches by CCT members and community allies. The intention behind this event was to promote the work of CCT and to set a precedent for future public demonstrations of immigrant culture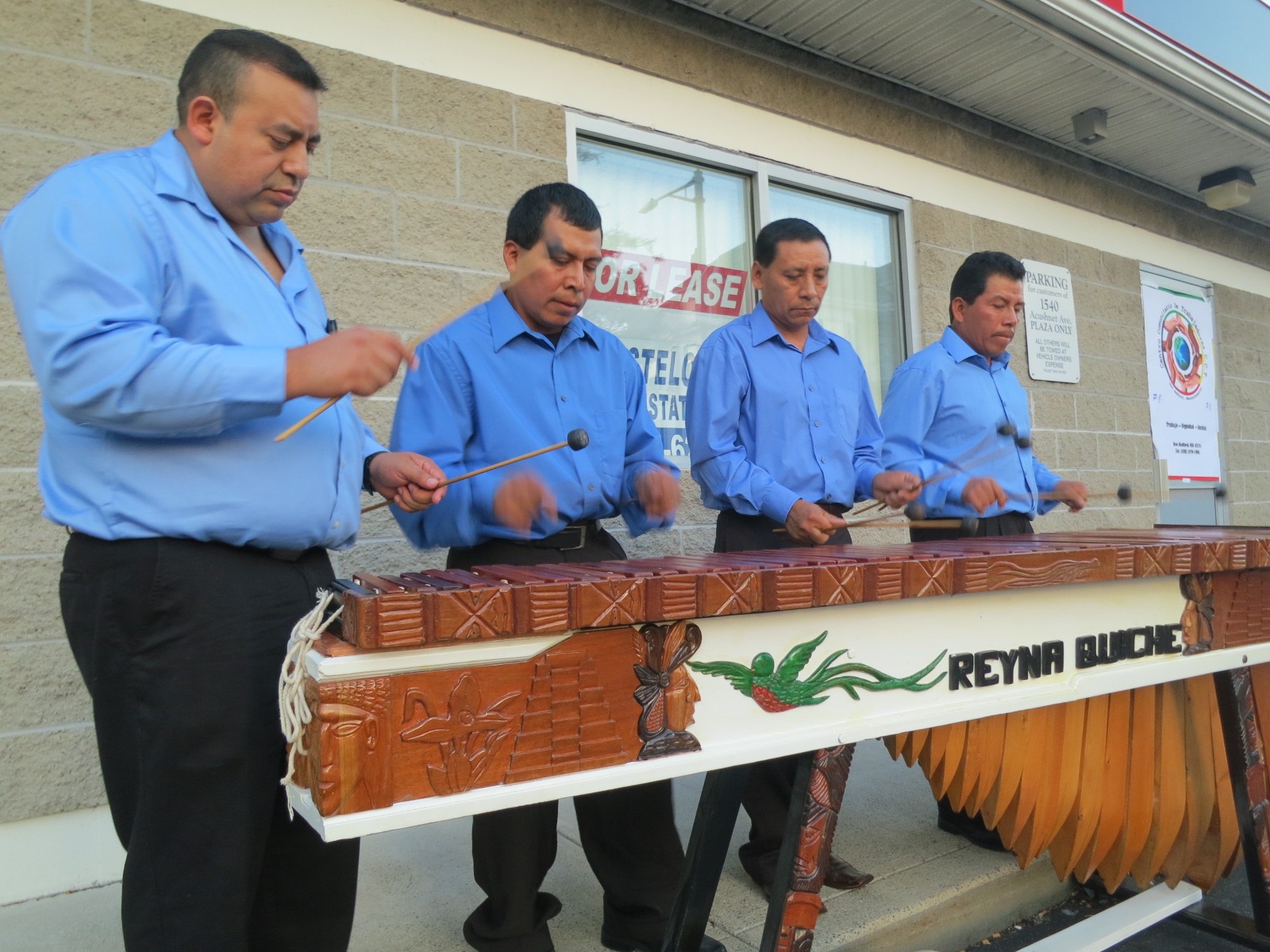 When people think of festivals in southern Massachusetts Portuguese festivities, are often the first to come to mind. Events like the Feast of the Blessed Sacrament, The Great Feast of the Holy Ghost, and Viva Portugal to name only a few. Indeed, Portuguese "Festas" are among the most lively and entertaining events to take to the streets of the Massachusetts South Coast. Here at CCT we thoroughly enjoy being in a neighborhood where we often find ourselves in the midst of some really amazing cultural demonstrations. However, we have also noticed that despite being an important demographic, there is very little representation of Central American and indigenous culture in our area.
Most people outside of the Central American immigrant community know that there are different cultures within Central America, lumping everybody into a bizarrely designated category of "Spanish." This designation is most bizarre because thousands of people in Central America have been successful at resisting western colonialism. Thousands to this day, don't speak Spanish as their first language, with K'iche', Kanjobal, and I'xil as their first language.
With a steady flow of immigrants from these cultures supplying the labor that powers the local economy, CCT has begun to dream of an event where the different cultures of Central America can be celebrated and honored. We believe that open-air festivals that are open to the general public can empower the people who come from these cultures and educate the community we are now a part of.
With this dream in mind, CCT held its first-ever open-air event. We called it simply a "Central American information session." This time around we kept things simple, offering only basic information about CCT and the community resources we offer. We also invited our friends from the "Reyna Quiché" marimba band to provide a cultural touch and enliven the atmosphere with some traditional Mayan marimba music. With the hope that this event can evolve into the festival we dream of, CCT is proud to share pictures of the first step towards accomplishing our goal of a full-on Central American, Indigenous and Latin American Festival.